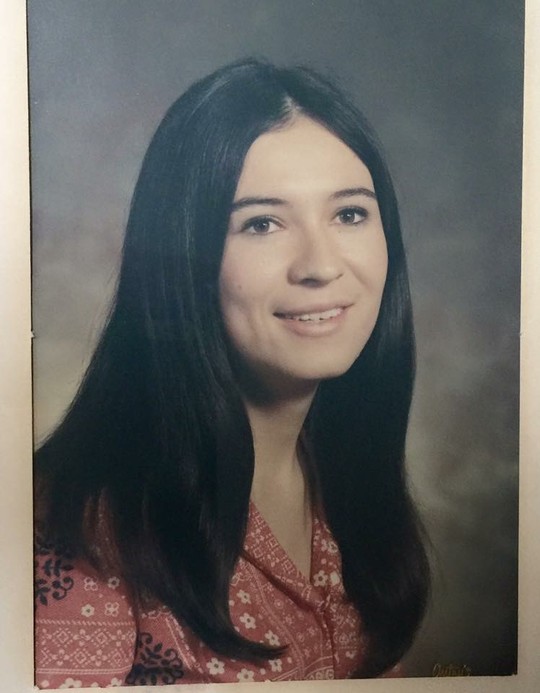 Blanca Reynosa Burk, 62, of Amarillo died Thursday, June 25, 2015.
Celebration of life services will be at 2 p.m., Monday in Grace Church with Pastor Bill Gehm officiating. Private burial will be in Llano Cemetery. Arrangements are by Boxwell Brothers Funeral Directors, 2800 Paramount Blvd.
Blanca, known to her grandchildren as Mimi, peacefully went to be with the Lord after fearlessly and gracefully fighting cancer. She served as secretary for the family owned construction business for more than 20 years as well as joyfully serving God's little children at the YMCA and Grace Church, where she was an active member. She also loved to serve others by donating blood whenever she could. Blanca loved to travel and her favorite destination was to visit her grandchildren. The family expresses sincere gratitude to all of the nurses, doctors, family, friends and caregivers who so lovingly tended and cared for Blanca.
She was preceded in death by her father, John M. Reynosa.
Survivors include her mother, Cira Reynosa of Amarillo; two daughters, Celeste Plunkett and husband David of Manchaca and Kimberly Palmer and husband Phillip of Midlothian; a sister, Juanelle Wright and husband Norman of Buckeye, Ariz.; two brothers, Robert Reynosa and wife Laura and Jerry Reynosa and wife Kristi, all of Amarillo; seven grandchildren, Lucy, Liam, Ledger, Eliana, Elias, Ethaniel and Eliza; and three nieces, Jennifer Wright, Kory Reynosa and Molly Reynosa.
In lieu of flowers, the family suggests memorials be to Baptist St. Anthony Hospice, 600 N. Tyler St., Amarillo, TX 79107.
Sign the online guest book at www.boxwellbrothers.com.
Amarillo Globe-News, June 28, 2015
Copied from our Tascosa High School 1972 Facebook Page by Suzy Whisenhunt:
Just wanted to share with you all...a few things the pastor shared at Blanca Reynosa's service today. Some of the comments you guys recently made were right in line with what he shared.
Gentle but tough.
Tender yet strong as steel.
Very witty.
Easy to be in her company. She always wanted to know about "you".
Loved music...loved to dance, especially to The Beatles.
Lover of children, worked with children in her church.
Wanted to be remembered as a "Flower Child", not a hippie.
Collector of Angels (you can see her Flower Child Angel here).
Spent lots of time in Miss Willie's office at Tascosa High School. smile emoticon
Her "brush with fame" happened at one year of age. On an airplane flight over Old Mexico, Clark Gable and Jane Russell were onboard, both asked to hold her, her Mama let them and she got her their autographs.
Never had worldly things, but found her riches in the Lord and his gifts.
She found freedom from forgiveness.
Through her battle with cancer, healing happened in her life.
From the ashes came beauty.
She was obsessed with God's word, slept with her bible.
A mighty warrior in her battle with cancer...doctors said she was a "rule-breaker" in her death - she did it her way.
She loved her two daughters, and her seven grandchildren, all her family. Her last words to them, "Trust God"....
It was truly a celebration of her life. Hearing the eulogies sure made me wish I would have known her better. RIP Blanca.